Introduction
Rabbit hunting is a popular and exciting sport. If you want to be fast and accurate in hunting, then you have to get the right equipment. So, what should I take rabbit hunting? There are different types of night hunting gears. Your choice of rabbit hunting gear defines your results. The best equipment will enable you to obtain excellent results.
However, choosing the best gear is a difficult task. First, you need to understand which method you will use. This will help you identify the best tool that suits that method. Weapons such as shotguns, rifles, and bows are among the best hunting tools. This article covers some rabbit hunting gears for winter too.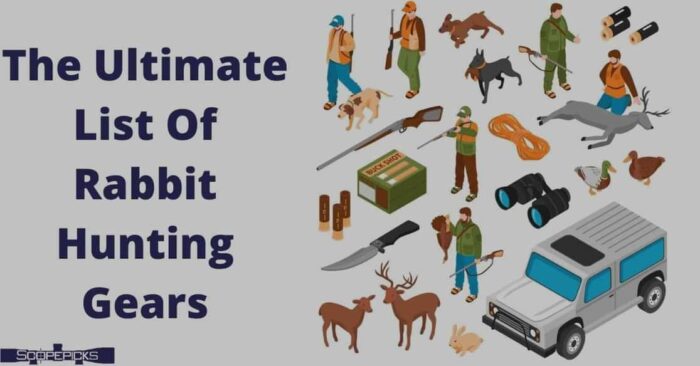 Rifles
A small game rifle can be an ideal choice for every hunter. However, guns exist in different forms. The Henry Classic Lever Action .22 is one of the best arms in the market. These rifles are quality and last long. It is a rifle that can serve several generations, I mean, you can use it and pass it to your children as well as grandchildren. Apart from getting the right rifle, you should also know how to hunt rabbits with a 22.
Another type is the Ruger 10/22 Takedown. This is one of the best semi-automatic guns in the market. It is loaded with CCI stringers and is formidable on large critters.
Unlike the other rifles, the Savage A-17 rifle is a reliable, quick shooting machine with an enormous package. The CZ 527 Varmint [.17 Hornet] is also another option. It is a deadly accurate round rifle which you can reload.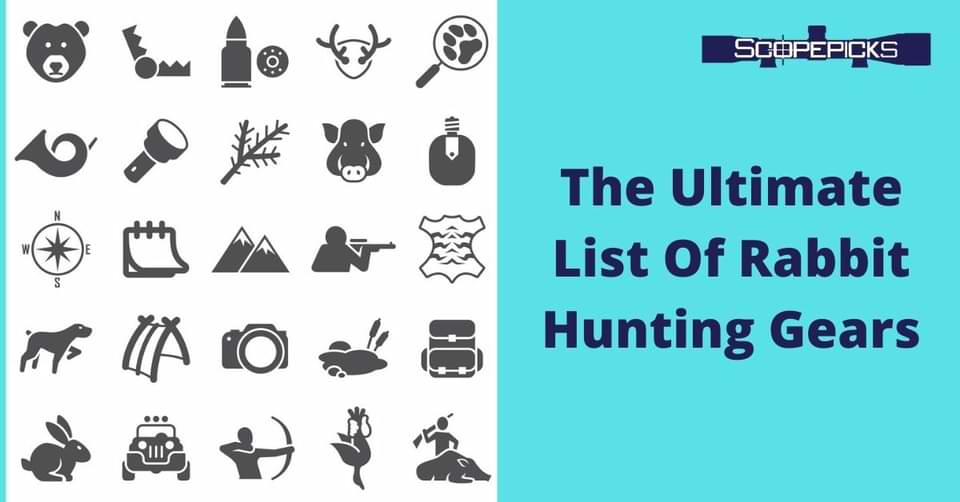 Shotguns
Hunting is never complete without a good rifle. Mossberg 500.410 is one of the best 410 for rabbit hunting. This type of gun tests your wing shooting skills and is very useful. Another one is the Remington 870 20-gauge . This is one of the most used shotguns in the world. It has excellent features and is easy to handle.
Besides, it is responsible for more bird bags compared to other shotguns. Stoeger coach gun is also a great choice. This is an affordable and dependable gun. It has excellent features that make your hunting easy and enjoyable. The Stoeger Coach gun has no chokes, frills or any complicated feature but still provides excellent results.
Can you hunt rabbits with a 12 gauge? This has been a popular question among most hunters. Since rabbits are small in size, using a short gauge shotgun is necessary as it prevents overkilling. Therefore, a 12 gauge shotgun is ideal.
Use of hunting dogs
Dogs are the best choice for scaring up rabbits. Rabbit hunting with beagles, for instance, help flush rabbits back to you. They make loud yowls to scare up the rabbits. Dogs can also track injured rabbits. Use of dogs makes hunting more accessible and less tiring. A properly trained dog can increase its haul and increase the number of your killings.
You can also use rabbit hunting gears for dogs to make hunting more quickly. Make use of your dogs. It is also interesting to carry out rabbit hunting with your dog. It removes boredom and increases the fun, especially with the use of trained dogs.
Use of safety gear
When you are hunting, your safety must be your number one priority. Here are some of the safety gear.
Earplugs, earmuffs, hunting boots and safety glasses must be worn each time you are out in the fields. Invest in quality products as they will serve you for long. Each time you use a firearm, make sure you put on these features. Rabbit hunting vests, blaze orange hats , brush pants and other tools like binoculars for long distance watching, are essentials for any hunting trip.
Earplugs – Check latest price in Amazon:
Earmuffs – Check latest price in Amazon:
Hunting Boots – Check latest price in Amazon:
Safety Glasses – Check latest price in Amazon:
Hunting Vest – Check latest price in Amazon:
Blaze Orange Hat – Check latest price in Amazon:
Brush Pants – Check latest price in Amazon:
Heavy clothing is vital to protect you from sharp and dangerous elements in the field. Make sure you carry sufficient water when you go out for hunting, especially if you are hunting for multiple days.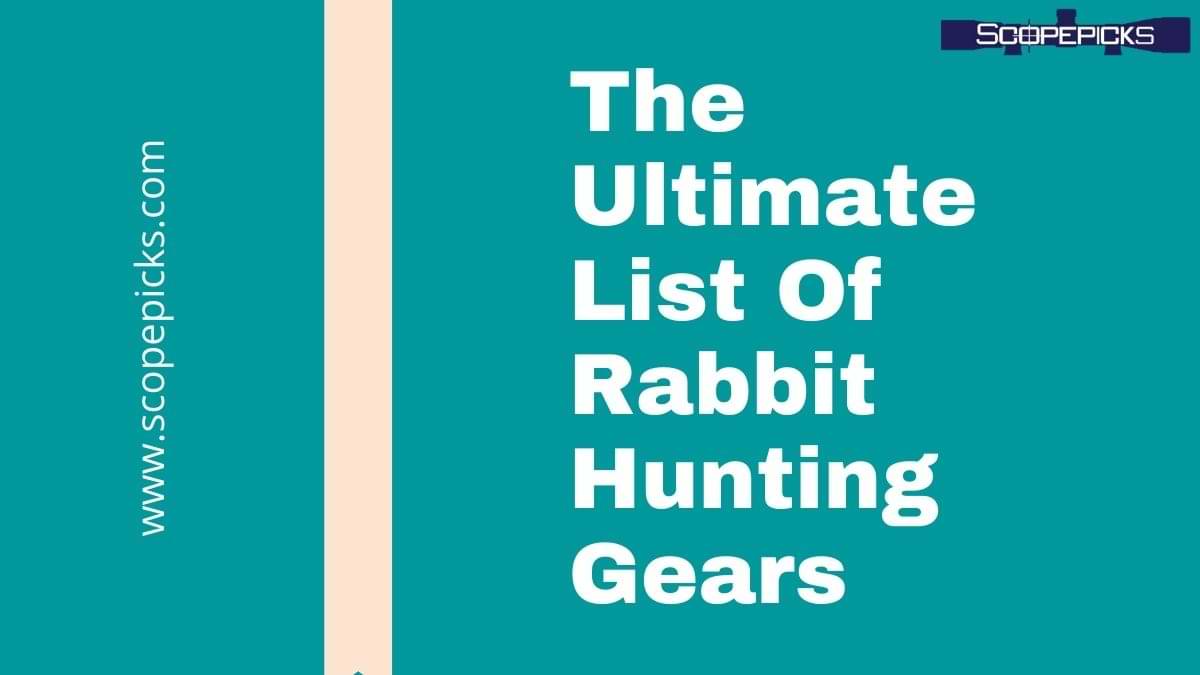 Use of hunting snares
Long ago, rabbits were mostly hunted using bait traps. The rabbits were then kept in one place for later harvesting. How do you attract rabbits for hunting? This has been a common question in today's life.
Hunting rabbits with traps or other types of snares are illegal in most area. It is because live traps hold so many rabbits at a time and can cause injuries. It is better to use live traps on your own farm. However, consider using firearms in most cases.
Conclusion
Rabbit hunting is always fun with the right gear. Besides being a sport, it is a way of getting food. With the right tool, you can prevent the unnecessary killing. Also, you can avoid injuries during hunting. Just hunt enough rabbits. Identify the area of hunting before choosing any device. I hope this article will help you learn about the ultimate rabbit hunting gears.