Introduction
Gifts are one of the best treasures in human life. Choosing a gift, however, can be very challenging, especially for a picky person. It is always great to give someone a gift that he will always treasure. For bird lovers, you should try your best to look for the best bird lovers' presents. Check this guide for gift ideas for bird lovers to help you decide on a certain gift. There are so many gifts for bird lovers.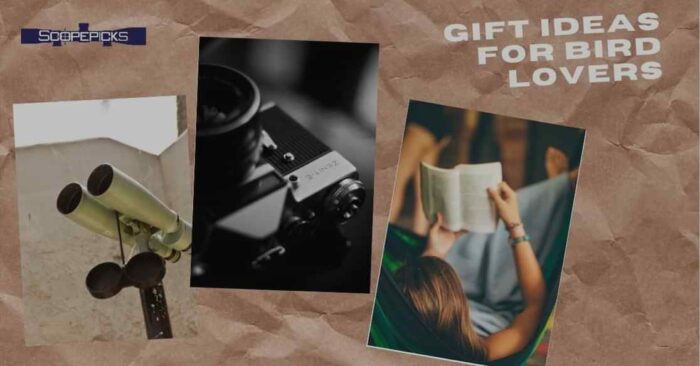 Here are some of the best gift ideas for bird lovers:
Binoculars for bird-watching
A binocular is one of the best gift ideas for bird watchers. Some birds can be found just very near that a bird lover can observe it closely. However, others love staying on top of the trees. Bird watching binoculars will be of great help to a birder since it will help a birder to observe birds so close.
It will help him discover new birds adding to the list. There are several binoculars in the market; make sure you choose the best that fits your budget. You can also get a binocular harness for his/her binocular to enjoy a comfortable bird watching session.
Books
There are several books in the market about birds. Birds' books range from pocket guides to reference books. The reference books will help the bird lover identify a particular bird he came across while exploring.
There are also guide books that give information on how to get a perfect area to observe birds. Furthermore, there are coloring books where one is supposed to color a certain number of birds.
A Digital Camera
A camera is one of the best gift ideas. This is because the birder will always have a look at every photo he took for a certain bird. The photos will also help in bird identification once the bird lover goes home. Besides, camera photos may be printed and hanged on the walls making the birder's house be bird-themed.
Clothing
You can look for hats, shoes, or t-shirts that are designed for bird lovers. These are also even the best Christmas gift ideas for bird hunters as well. People love to wear what they love, and getting bird-themed cloth is the best for such persons. This can also be great for people who love fashion and birds as it will bring the perfect combination.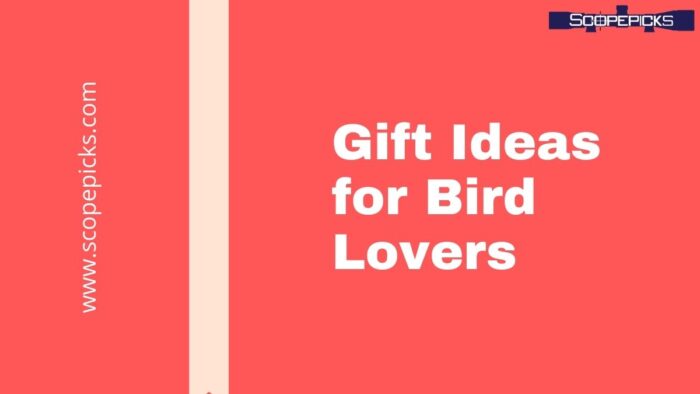 Kitchen utensils
There are various coffee mugs, cups, and water glasses with some decorations of beautiful birds. Every time a bird lover sips his drink, he will be admiring the attractive drawing on the mug.
A bird shelter
 If your bird lover friend has birds or not, a birdhouse is a great gift for him/her. In case he has birds, he will transfer them to the new house. If he does not have some birds in his backyard, this will act as a motivation to help him get some to keep. Also, it is not offensive to have more than one birdhouse in a homestead.
Birdbath
Birds love water. Therefore, it is good to have a birdbath where they can go to refresh up or just take water. Get a birdbath that is capable of keeping water warm even during winter seasons. There are several stylish birdbaths in the market, look for the best design.
Bird films, movies, and documentaries
Most people love watching their exciting movies or documentaries. There are so many hard disks and online documentaries about birds that you can acquire as a gift. Documentaries are very educational, and they can act as a way of exploring new birds.
A bird tour ticket
There are so many tours that take place where people go to watch birds in parks or other reserved areas. You can acquire a ticket for a bird lover and offer it to him. This is the best gift for a birder who loves traveling to see new birds and to discover new birds' territories. The bird lover will get a chance to join other bird lovers and enjoy their interests together.
Bird Arts
Every bird lover's house should have at least one bird art, bird decor or a bird photograph. You can learn about someone's interests through the arts or pictures hanging on his house's walls. Look for a beautiful bird art and present it as a gift.
Bird Toys
Bird toys are wonderful gift ideas for your loved ones. A bird enthusiast always admires a bird toy as a gift. Bird toys not only loved by birds but also by the children's lives in the same home.
Conclusion
There are many gift ideas for bird enthusiasts. The list is endless. I am sure you now have an idea of a perfect gift to offer to your bird lover friend, child, or relative. I have tried to select the most valuable gift ideas for bird lovers.