When it comes to precision, nothing is sweeter than the BSA sweet 22. As sweet as the name sounds, I know you won't believe me until you try this scope. Crystal clear precision is what this item is all about. The hunters will love this.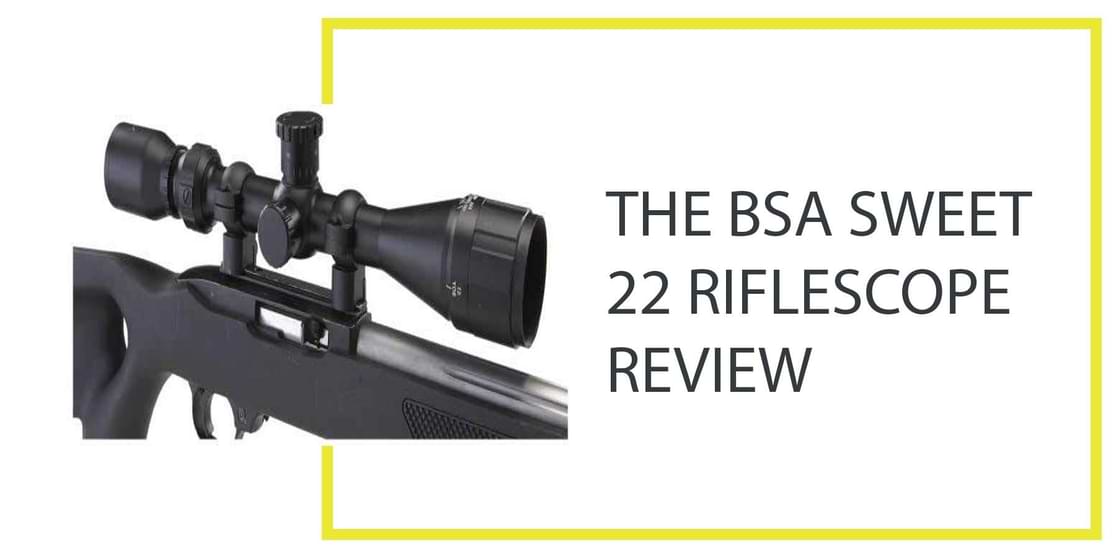 I know this because I have seen their reviews. I have even heard it myself from an old friend of mine, who has deer hunting as his hobby describe how amazed he was the first experience he had with this scope.
He had used it after a friend of his kept pestering him to try the new BSA Sweet rifle scope until he gave in one day and hired one. The experience he got from the few shots he tried was one never to forget.
He immediately bought one for himself and his hunting expeditions have never been the same again. I am talking about the American sniper stuff here guys.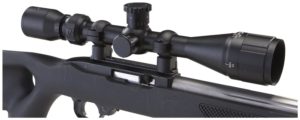 Optical Power
This is the first thing you would want to consider when buying a scope. The magnification is very important since it's going to establish its usefulness.  The BSA Sweet grants serious optical power to any garden variety.
It turns your plinker into a varmint killer. There is no guess work when working with this scope. It's an air rifle scope that allows for a wide range of magnifications to be selected at will.
A Better Look With 3-9x Magnification
With the 3-9x magnification ability, the shooter gets a wide range of magnification times to focus on. However, experienced shooters know that too much magnification handicaps the shooter since it may shrink your view, so you won't find the target as quickly.
However, when a target is at a distance, a shooter with this scope is not limited to the magnification times and can make it clear one he adjusts the turrets
100% Water, Fog & Shock proof
For the hunters who have it in their blood, that come rain come sunshine; they have to head for woods. Well, this scope is made for them. I have friends who are hunters and most resonate with each other that rainy and snowy days are the best hunting days.
<<<——————— CHECK LATEST PRICE———————->>>
Adjustable Objective
Earlier models used an adjustive bell for adjustment. Now referred to as adjustable objectives shortened to AO. This feature allows focusing of scope to be free of parallax when the shooter is aiming at various distances. Inaccuracies occur due to improper parallax adjustments. Properly adjusted cross hairs will not move your target while moving your head on the stock if parallax is adjusted properly.
Hand Adjustable Windage And Elevation
Windage is the way to move the bullet left or right and elevation moving the bullet impact up and down. Scope adjustments are made in minute of action (MOA) increments which is the measure of the degrees in a circle. This feature is crucial for the hunter when the target is in motion.
In our findings this 22 rimfire scope has the following advantages and disadvantages:
Pros
Better looking
Affordable
High accuracy
Can work in all weather
High magnification
Cons
It is a 2008 model, meaning there could be better and more modified plinkers than this
Frequently Asked Questions (FAQ's)
Q: Does it come with a sunshade?
A: it does not come with sunshades, rather comes with lens covers
Q: Does this scope come with a mounting ring or do I need to buy them separately?
A: It does not come with scope rings or mounts; you will have to buy them separately
Q: Do you change the turret every time you switch to different grains? Or will the 40 grain do the job for the 36; 38 too?
A: It will work with all weights, but it is more accurate if you use proper turret for each grain weight.
Q: Is the rifle scope affordable or expensive?
A: Myself I am budget conscious, but I can assure you that it is very much affordable.
Final Verdict
This scope is a perfect choice for any target shooter or hunter out there. It is a shooting companion that experienced shooters always recommend. Shooting enthusiasts experience very clear shots thanks, its magnification and optic power which is just excellent.
I mean just look at its design, much better looking than most scopes I have ever seen, its ability to work underwater, its accuracy and affordability, all in one, the BSA Sweet 22 RIFLE scope. But as I said, you won't believe this unless you have tried it. Grab yourself one, and you will understand what I am talking about.
[thrive_link color='green' link='http://amzn.to/2lJdyRa' target='_self' size='medium' align='aligncenter']Check Latest Price[/thrive_link]