For hunters and shooters, if there is anything important that they can't miss in their tool bags; it is a rifle scope. Regardless of the model of your rifle, a rifle scope ensures you see it all, before executing your target. The eye being an opener to the best views, it is vital to ensure you avoid poor shots, by going for the best rimfire scopes, which will not let you down. The Weaver Classic Rimfire Scope is exactly that scope that commands not just great performance but also outmatches the regular models with a quality design, since 1930.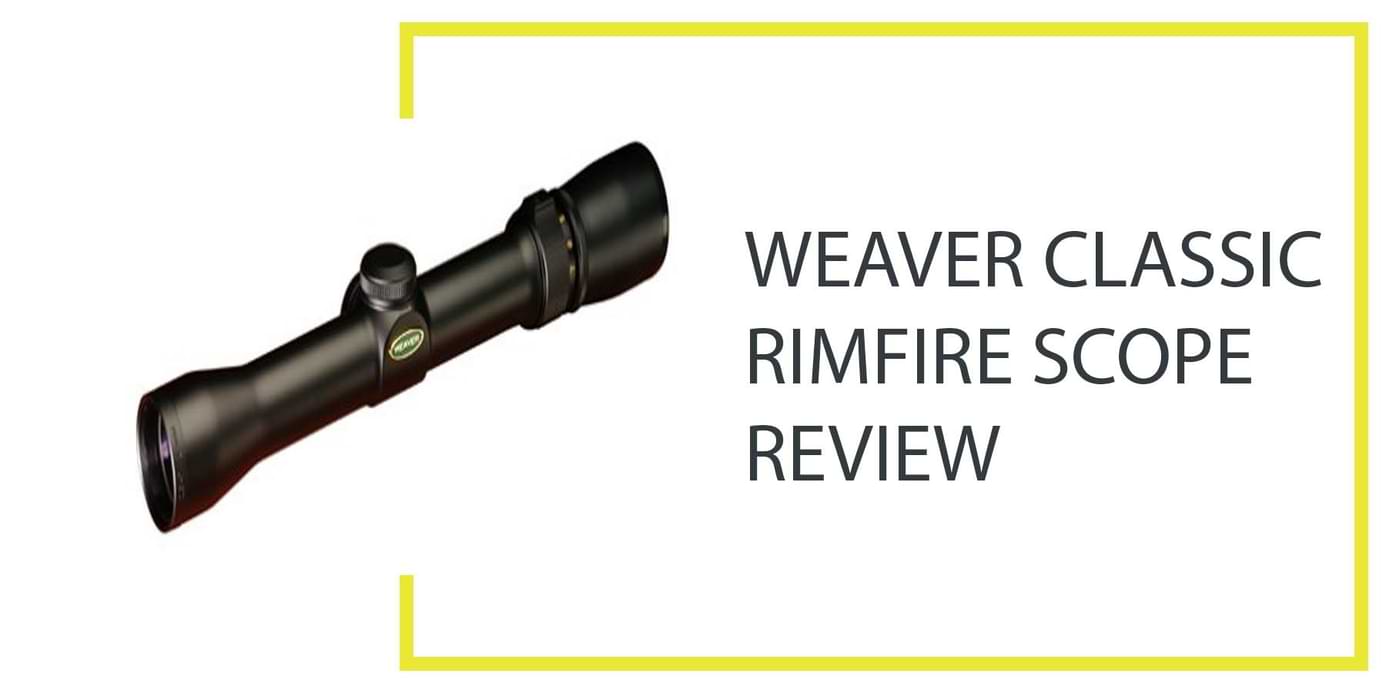 Take time to understand the functions of this scope, for the best usage and maintenance. This means too, whether you are a newbie into the world of scopes or a seasoned guru, you just deserve the best scope.
You don't want to be incurring those extra expenses every other time, buying and replacing your scope or its parts. Take a quick analysis of what to look out for in a Weaver Classic Rimfire Scope.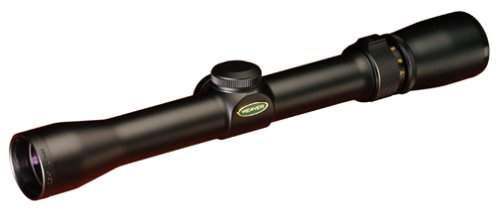 Portability
This is a classic rimfire scope that comes to you at a suitable weight of just 9.75 ounces. You don't need to get tired that fast, just because you happen to be carrying a heavy scope. This implies too whether you are slim or has a big body build, you can get along well with its portability.
Design
If you happen to like the black or silver matte finish, this what this scope takes. A more fashionable look of this scope is exhibited by a small green and gold oval weaver band, with small zoom rings in its body structure. You will find the design, one that will catch your attention.
Adverse Weather Conditions
Like top notch scopes, it is waterproof, fog proof and shock proof. Implying, if your rifles lands on water, you are pretty confident that you will still continue to use it without having gone spoilt.
All of us understand the shock impact we feel, at the pull of the trigger. The scope helps to minimize that, thanks to its intelligently engineered body design. In case it is foggy, the optics can clear away clogging for the best view.
 Eye Relief
Just imagine taking a long time trying to locate the best clearest view of your target on a strenuous eye view, this can even end up affecting your eyesight if this is more regular. You need to do this easily. The design has resolved this with an Eye relief of 3.7-inches.
Better still, the lenses are multi-coated to reduce or avoid glares for the best performance. Expect low brightness too.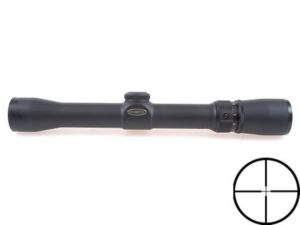 Body Construction
It is a rugged aircraft grade one-piece construction. If you are handling the heavy spring-loaded air guns, you will be amazed to realize it can comfortably withstand the multi-directional recoil that comes along.
<<<——————— CHECK LATEST PRICE———————->>>
Other Vital Features
With a parallax, a correctional focus of 50 yards away, you are bound to still achieve the best shot undistracted. The field of view is at 100 yard at 41.3′ to 15.7′ plus an exit pupil of 11.2 (2.5x) to 4mm (7x). the reticle is dual X.
All this will ensure sustained and precise view, during your aim. Its superb magnification is predominantly appropriate for a .22 Magnum small game hunting rifle too. The most interesting part of this scope, you can have it at either variable or fixed power.
In our findings this 4x rimfire scope has the following advantages and disadvantages:
Pros
Versatile magnification
All weather functionality
Durable and quality body construction
Elegant, unique outlook
Light in weight for the best portability
Minimized eye strain for best shot
Easy to fix to your rifle
Cons
It can't provide a clear field view of over 150 yards
Frequently Asked Questions(FAQ's)
Q: Is this scope silver?
A:  Yes, it is a black or silver matte finish.
Q:  Will it fit in a rugger 10-22 take down bag?
A: Sure, with much ease.
Q: what is the maximum yards away one can take a clear shot?
A: At 100 yards, away.
Final Words
You can never be on the wrong side if you acquaint yourself with the Weaver Classic Rimfire Scope. Ensure great maintenance for long time benefit. Avoid cleaning it with harsh detergents but appropriate cleaning agents for great performance. You stand an extraordinary chance to enjoy it incredible functionality for the longest time
[thrive_link color='green' link='http://amzn.to/2lav7ro' rel="nofollow" target='_self' size='medium' align='aligncenter']Check Latest Price[/thrive_link]